We flew circuits for another hour. Nothing special ... were it not for the fact that 54 minutes of the hour I flew solo.
I was nervous because I knew I was going to fly alone for most of the circuits. But once I was going I was calm and felt mostly in control.
It went quite well. A few things to improve though.
My wife and kids came to watch, which made it extra fun.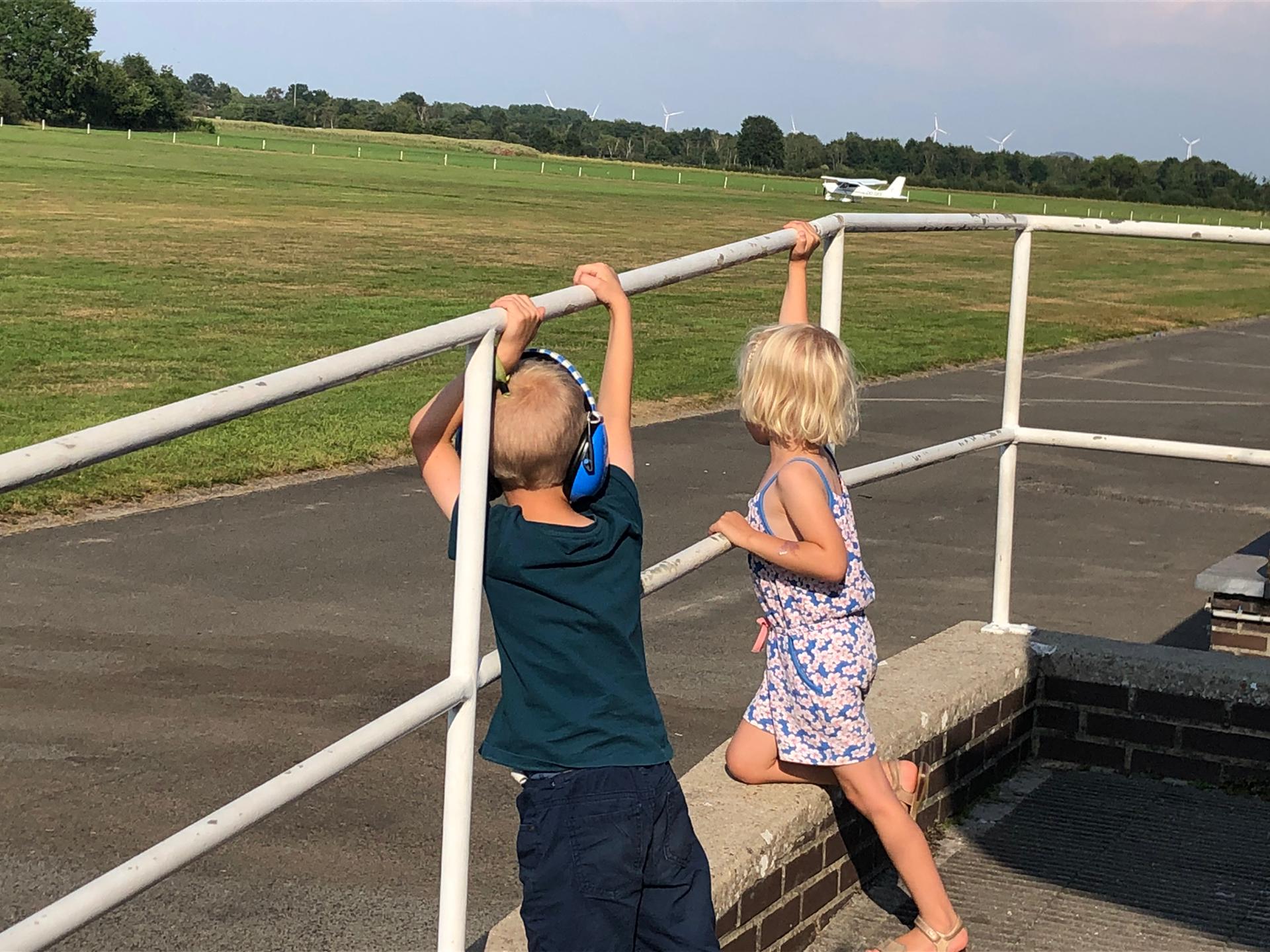 Some things I need to watch for:
I usually came in a little high, so I have to make sure to use "full flaps" earlier

After doing that, I also had to give a lot less throttle on the way down

At take-off - in the Tecnam P92 Echo - I should pull the nose up some more

This will get me in the air faster
Some things that were good:
I was quite happy with my landings, I did do one that was a little bouncy
I used the right foot a lot better on take-off

On my first solo I almost went diagonally over the runway!
A thing I learned:
Flying solo, the light-weight ULM with light-weight me inside goes up fast.
Also, in the video above, check out the beautiful "CB" cloud in the north!
Most landings were OK except for one where I didn't "round of" long enough so I came down a little fast and bumped up.
My wife made some video's, on which I conclude I can bring the nose up higher before touching down (I'm sure my instructor has told me that 20 times already!)
Here's a landing I am quite happy with:
Thanks to my lovely wife for the great video's!
Next flight
For the next flight, I have some homework as I have to prepare a navigation flight:
EBZH (Hasselt Zonhoven) -> Geel -> Turnhout -> EBKH (Keiheuvel) -> EBZH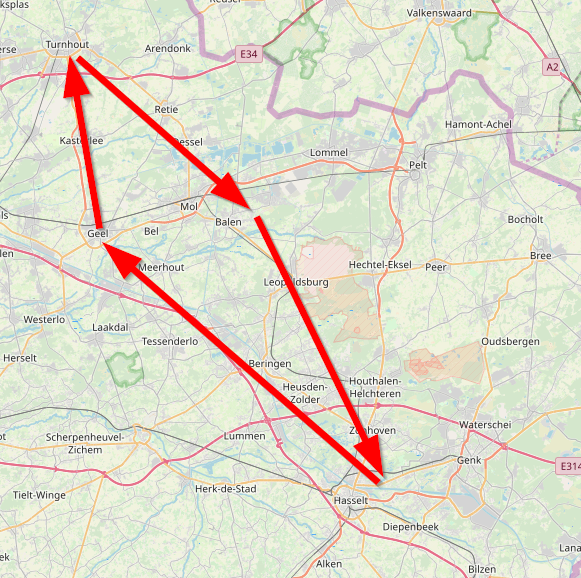 Taking into account airspace, speed, time, fuel usage, permissions to land at EBKH, ...
I've never done anything like it, so I'll have some work to do.
Flight Track
I didn't forget the flight tracker this time! Here's the track:
Running costs
1 hour flying time: € 96.00
1 hour instructor time: € 36.00